Best Movie Kisses of 2012
The first movie kiss was witnessed in the 1896 film, appropriately called The Kiss and from there the ball got rolling.  Despite the new technology used in movies that provide the audiences with amazing high action spots, huge explosions and jaw dropping computer generated sceneries, nothing is as memorable as a great kissing scene.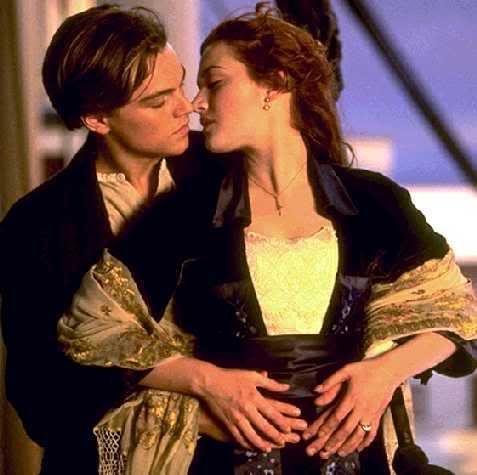 Whether it's hot and steamy or sweet and romantic, a kiss has a way of stealing your breath.  A good kiss requires chemistry, so when an actress and an actor have that, they can make us believe they're head over heels for one another. From a quick kiss, to full on make out session, they'll have you saying 'awww' or 'oooo'. The one that always comes to my mind is when Rose and Jack kissed in Titanic. Here are some of the best movie kisses from 2012.
The Movie:The Words
Romance tends to come in the form of a novel, so we're not surprised that we found just that in the 2012 movie The Words.  In it, Bradley Cooper plays a young writer who becomes famous after publishing the next great American Novel. A story from the past parallels that of the present in which Cooper's character lives in with his wife played by Zoe Saldana. It's hard to say that just one kissing scene stands out in particular as the couple shares plenty, but what is great about it, is it's true to life feel. It has both ups and downs especially when Cooper puts his professional life above his personal one.
The Movie:The Amazing Spider Man
We all remember the awesome kiss from the first Spiderman that had Toby McGuire hanging upside down in the rain kissing Kristen Dunst.  With that said, it shouldn't surprise anyone that the sequel had a scene stealing kiss itself. Real life couple, James Garfield and Emma Stone, found themselves playing opposite one another in the Marvel based superhero flick.
The scene that puts this movie on our list is when Peter Parker spills the beans of his secret identity to Gwenby pulling her into his arms with the use of his spider abilities for a kiss before leaping off the building and leaving her utterly confused. Though this isn't as believable as some kisses, this is sure fitting of a super hero. Nothing says I love you like planting a kiss on your love interest before you run off to fight the bad guys.
The Movie:Hunger Games
Not all books adapted to the silver screen are successful but Hunger Games is one of the exceptions as a thrilling action filled movie that pits twelve districts against one another for a battle to the death. The scenario might seem a little out there but, plenty of Hunger Games fans feel it's believable, including the kiss that occurs when the heroine Katniss finds Peeta injured in a cave. What makes this kiss so great is it leaves you wondering how Katniss really feels about Peeta when it comes to be known that she kissed him in order for them to appear as star crossed lovers and win the favor of the audience. But whether or not it was fake matters little, as a kiss for survival is pretty sexy and that's why it is on our list.
The Movie:The Vow
If you're looking for an ultimate romance flick, look no further than The Vow. It is one of the best romance movies released in 2012. The film stared Rachel McAdams mostly known for her role in the chick flick The Notebook and of course Hollywood heartthrob Channing Tatum. The film is a classic boy meets girl story but with a twist as McAdam's loses her memory after a car accident. The best kiss in the movie happens before the tragedy when McAdam's and Tatum have a pretty hot make out session on the floor of her studio.
There have been plenty of remarkable kisses through the years thanks to the silver screen. 2012 surely had their share of epic on-screen kisses. From superheroes to star-crossed lovers the year was filled with them all and hopefully your Valentine's Day will be filled with just as many if not more.
What is your favorite all-time on-screen kiss?